Think Local Jersey Wine Dinner & Open Source Rosé Release Event
We are thrilled to announce the release of our new 
Open Source
wine- the 2021 Open Source Rosé at our spring tasting and dinner. 
Please join The Winemakers Co-Op at the acclaimed Jockey Hollow Bar & Kitchen in Morristown, New Jersey for our Think Local Jersey Wine Dinner. 


We will start with hors d'oeuvres during a walkaround tasting of whites and rosés at 6pm where you will be the first to taste the 2021 Open Source Rosés alongside another spring release from our member wineries. Each member winemaker will be there to speak about their wines.
Walk Around Tasting Wines:
Open Source Rosé 2021
Rosé Pet Nat 2021

William Heritage Winery:
Open Source Rosé 2021
Chenin Blanc 2021

Unionville Vineyards:
Open Source Rosé 2021
Hunterdon Mistral Rosé 2021

Hawk Haven Vineyard:
Open Source Rosé 2021
Albarino 2021

Working Dog Winery:
Open Source Rosé 2021
Pinot Gris 2021

All are welcome to also join us for a Dinner at 7pm, where each winery will present a wine paired with a course from Jockey Hollow Chef Joe Mooney. For the Full Menu and to purchase click 
here
.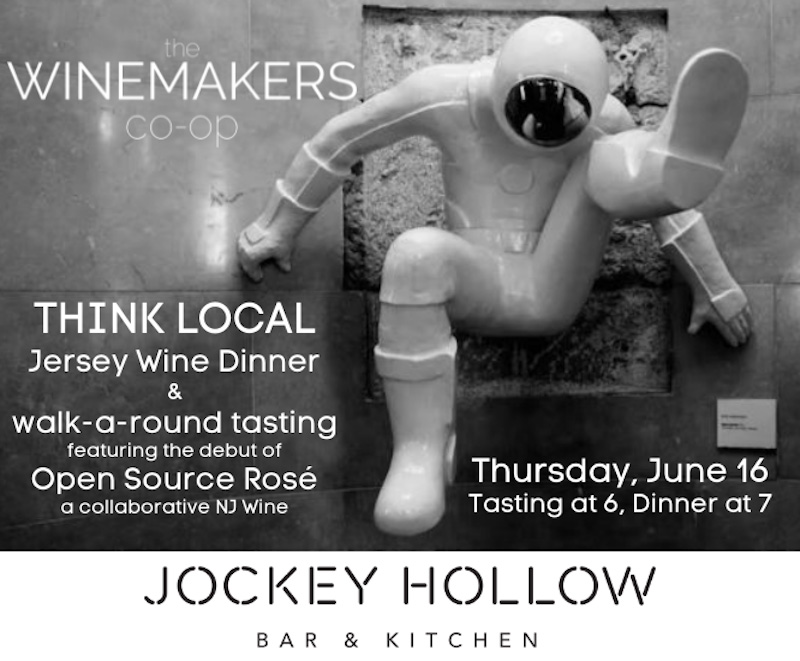 Join us for a two day workshop with grape farmer Mimi Casteel, a pioneer of farmland restoration through regenerative agriculture in America
About this event
Oregon winemaker and viticulturalist Mimi Casteel, national pioneer of regenerative viticulture will visit New Jersey for a two-day conference and conversation presenting her approach to grape growing. The conference will be held December 9th and 10th from 8:30 to 4pm.